CHOOSE YOUR UNFORGETTABLE LIFETIME EXPERIENCE
Jungle Flight is adventure experience of a lifetime, for friends, families and couples alike.
JUNGLE FLIGHT ZIP LINE ROLLER COASTER
Come and try the world's longest jungle zip line roller coaster set deep in the heart of the beautiful Thai rainforest! Experience the canopy as you twist, swoop and spiral in an exhilarating ride.
This company claim to have the longest zip wire locally and the 1km for one of the 20 odd zip wires we did was certainally the longest I have ever... read more seen. The whole day from collection to drop off at the hotel was well organised and efficient. I had no concerns with safety and there were plenty of workers to supervise. As this is a long period spent in the jungle, i would recommend a decent anti-mosy spray beforehand. We were asked if we wanted a dedicated photographer following us and we said yes. Looking at the large number of photos taken, it was a worthwhile decision. Only negative comment I have, is the roller coaster was not enjoyable, as it simply throws you all over the place.

Peter R


March 29, 2020

Tier 3 package. Amazing. - Had an amazing day with Tash, Monkey Mac and Fulk on Camera. The zip lines were amazing.The roller coaster was brilliant. We were made to feel safe and secure through... read more out the whole experience thanks to Tash and Monkey Mac. The views and location were amazing. Lunch was pretty good as well. Overall an absolute must.

TrailBlazer47849


February 21, 2020

Best Ziplining experience I've ever done. - My favourite ziplining experience to date. I did the zipline and rollercoaster package with 5 friends and you do something like 15 ziplines with a big, wild "rollercoaster" in the... read more middle. Value was top notch with the transport, experience, a big buffet lunch and free tshirt all included.
Safety is excellent, you're double clipped in to everything and the equipment all looked to be in good condition and the staff were very knowledgable and good fun.

I have a pretty big fear of heights and some of the tree platforms are scarily high and exposed which was daunting but still doable if you face inwards towards the tree and hold on (you're always attached to something by your harness), but it's worth bearing that in mind if you have a crippling fear heights.

Bananagoats


January 8, 2020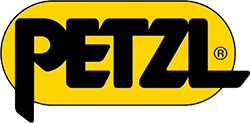 Jungle Flight uses an exclusive Two Cable Safety System and top-of-the-range Petzl equipment.
We use only the toughest,most mature rainforest trees and our platforms and cables are regularly maintained to the highest of standards.