Jungle Flight uses an exclusive Two Cable Safety System and top-of-the-range Petzl equipment. We use only the toughest, most mature rainforest trees and our platforms and cables are regularly maintained to the highest of standards.
Ensure 100% comfort and safety for our customers at all times. We take pride in delivering excellent service, always with smile.
Your safety is our priority. Using the strongest, sturdiest trees. World class equipment. We support forest preservation. Breathing-taking panoramic views. 1,200 M above sea level.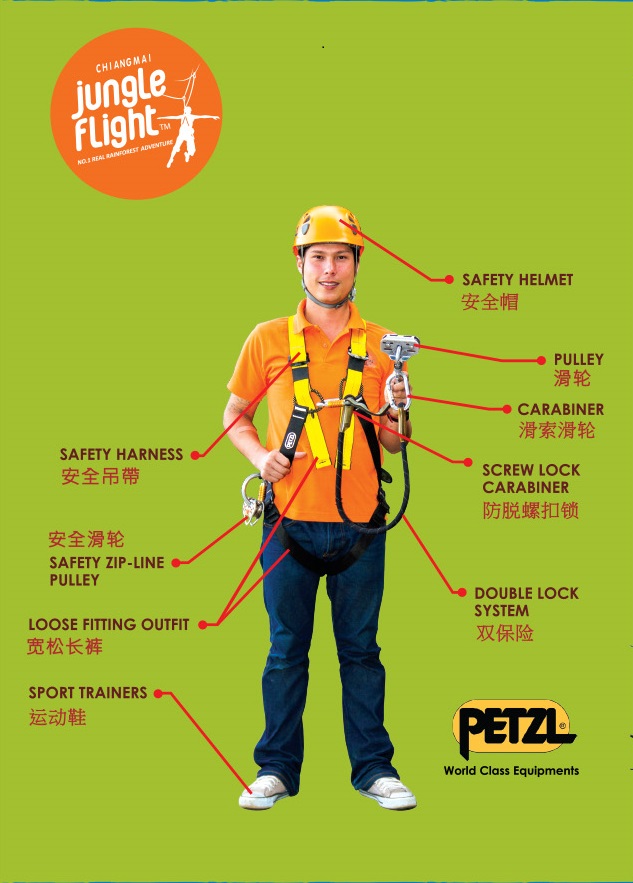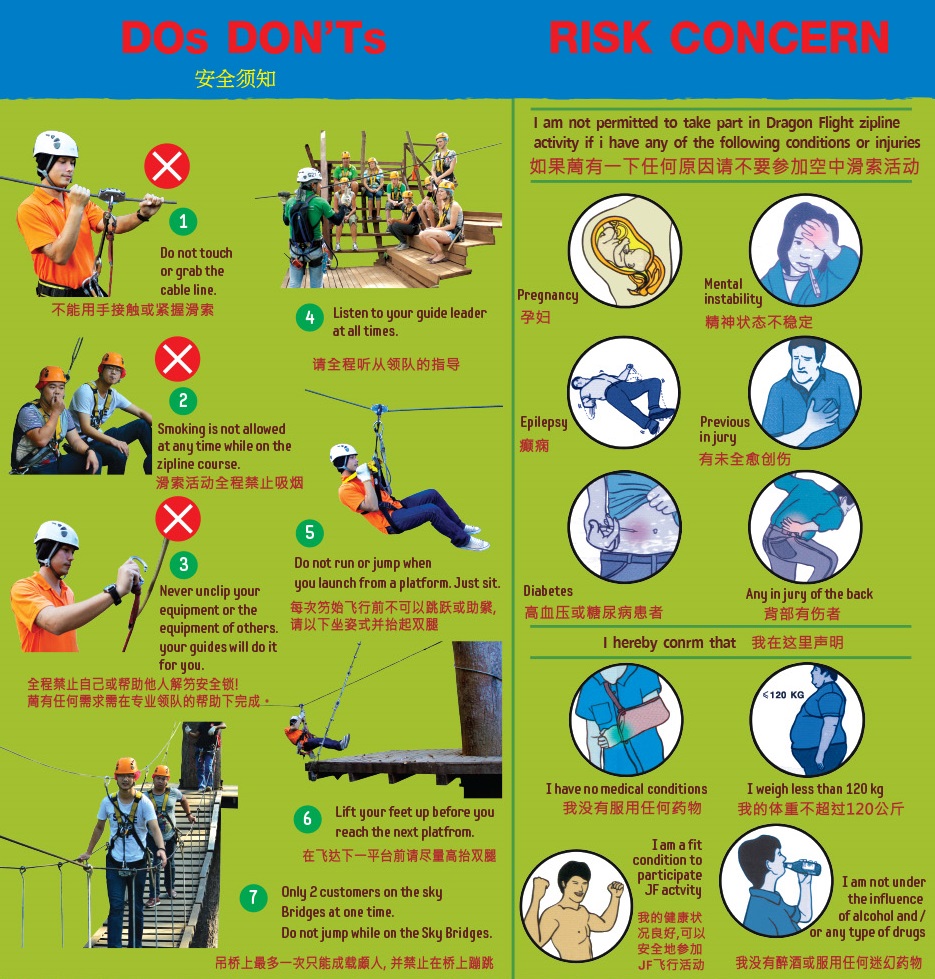 It is recommended that all guests wear comfortable, loose-fitting clothes and shoes that can be used outdoors. Jungle Flight involves a light level of physical exertion.
Customer's weight must not exceed 120 KG. We recommended only children over 8 Years of age participate